2 Bed + Masters - The Sky Suites Towers by Double Dragon for Sale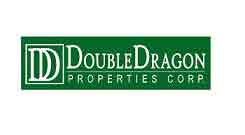 Project Name : The Sky Suites Towers
Parking : No
Project Type :
Unit Type : Sale
Listing Type :
Label : Hot
Bed Rooms : 2
Location :
Quezon City

,

Metro Manila
DoubleDragon Properties Corp. (DD), formerly Injap Land Corporation, was established on December 9, 2009 to primarily engage in the business of real estate development and other real estate-related business ventures. The Company started commercial operations in November 2010. DD was originally 100%-owned by Injap Investments, Inc. (IJI), a holding company owned by the Sia family. In June 2012, DD became a joint venture between IJI and Honeystar Holdings Corporation, the holding company of the Tan and Ang families. The Securities and Exchange Commission approved the Company's change in name to its present one on August 1, 2012.

DD and its subsidiaries own, lease, and enter into joint venture agreements covering several tracts of land for community malls, office, residential and other types of developments. As of December 31, 2015, DD's subsidiaries include DoubleDragon Sales Corp., One Eleven Property Management Corp, Piccadilly Circus Landing Inc. (PCLI), Double Dragon Property Management Corp., DD Happyhomes Residential Centers, Inc., DD-Meridian Park Development Corp., and CityMall Commercial Centers Inc.

The Company's core projects include CityMall, DD Meridian Park, Jollibee Tower, The SkySuites Tower, Dragon8 Mall, and W.H. Taft Residences. DD also has several projects in Iloilo, namely, Injap Tower, The Uptown Place, People's Condominium, FirstHomes Subdivision, and HappyHomes - Mandurriao. DD also entered into a joint venture agreement with the City Government of Iloilo to construct and operate the Iloilo-Guimaras Ferry Terminal.